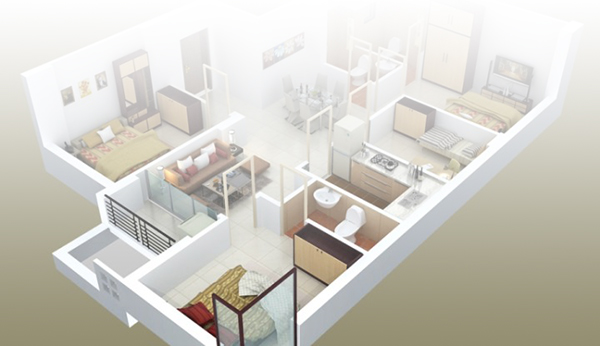 Home Designs for the Aftermath of COVID-19
COVID-19 has changed many of us forever. Lockdowns, quarantines, fear to venture out into the public unprotected – it's all changed our view of what could happen in the future.
Many researchers are warning people worldwide that other pandemics are the horizon. When they hit, the protocols will be similar to COVID-19 but might be more strict. This means spending much more time at home only to venture out into the community for the essentials.
What this all means is as we look into the future of home building and renovations, families need to think about what they need in their home to sustain themselves for the long haul. Bringing the fun and activities that normally happen in public inside the comfort and safety of our homes.
Let's start with some options in the Rosewood home design that could make this a reality.
From left to right, this home design includes a master bedroom with an ensuite, spare bedroom, living room, foyer, dining room, kitchen, a large garage, and a separate convertible garage. There's also a back deck and covered front porch.
The idea of the Rosewood home is that families can comfortably live on the left side of the plan with their extracurricular activities conveniently on the right. The convertible garage can be turned into an office, a gym, spa, workshop, or anything you can imagine. The back deck can be for peace and relaxation on those beautiful days and nights with the front porch as a way to communicate with neighbors while leaving an adequate amount of distance between them.
By having a floor plan that accommodates many of the needs and desires of families, it's possible to live happily inside safely away from the dangers of the outside world.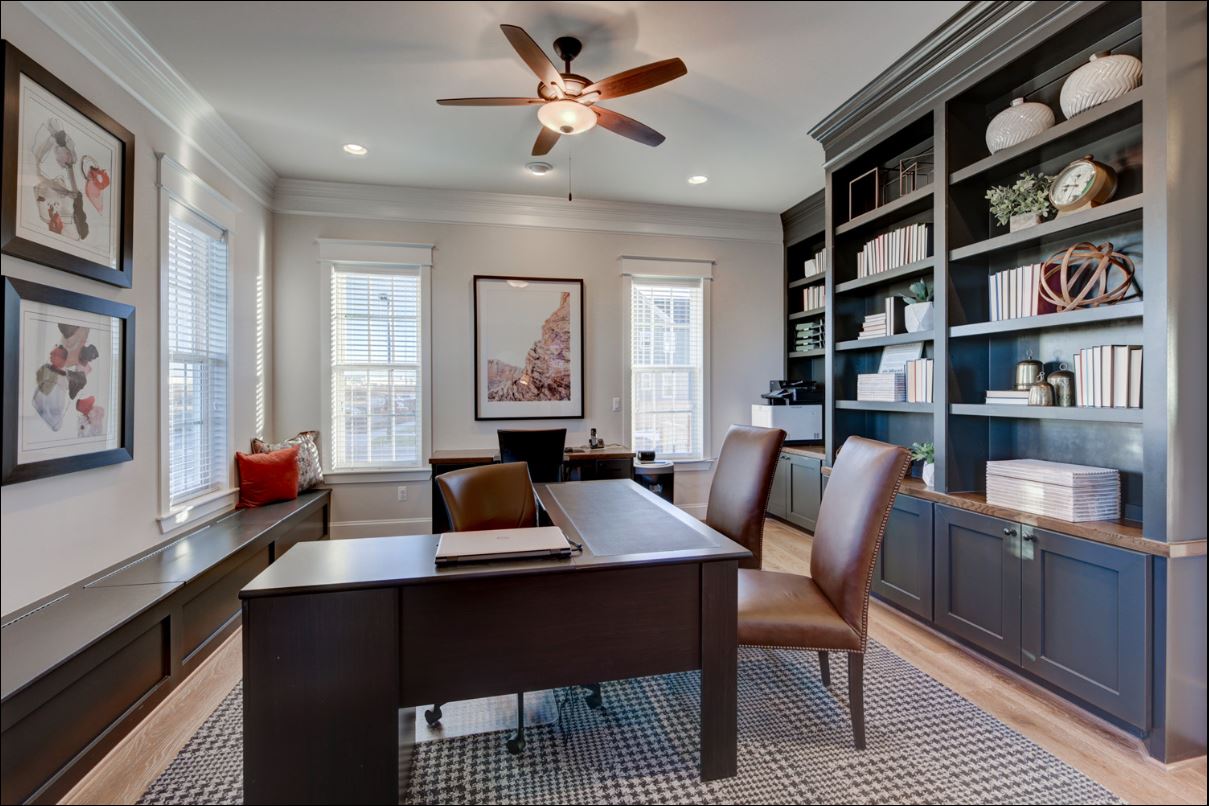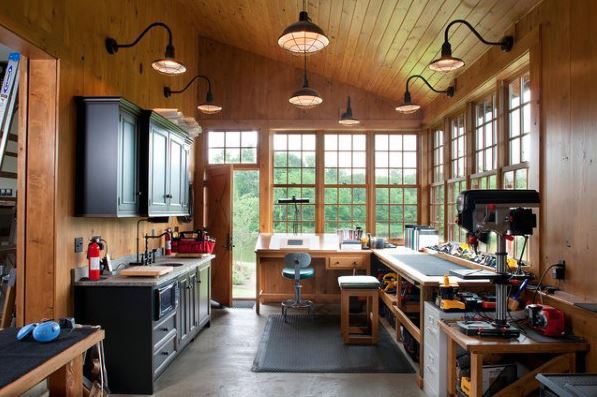 Basement Renovation Design Plan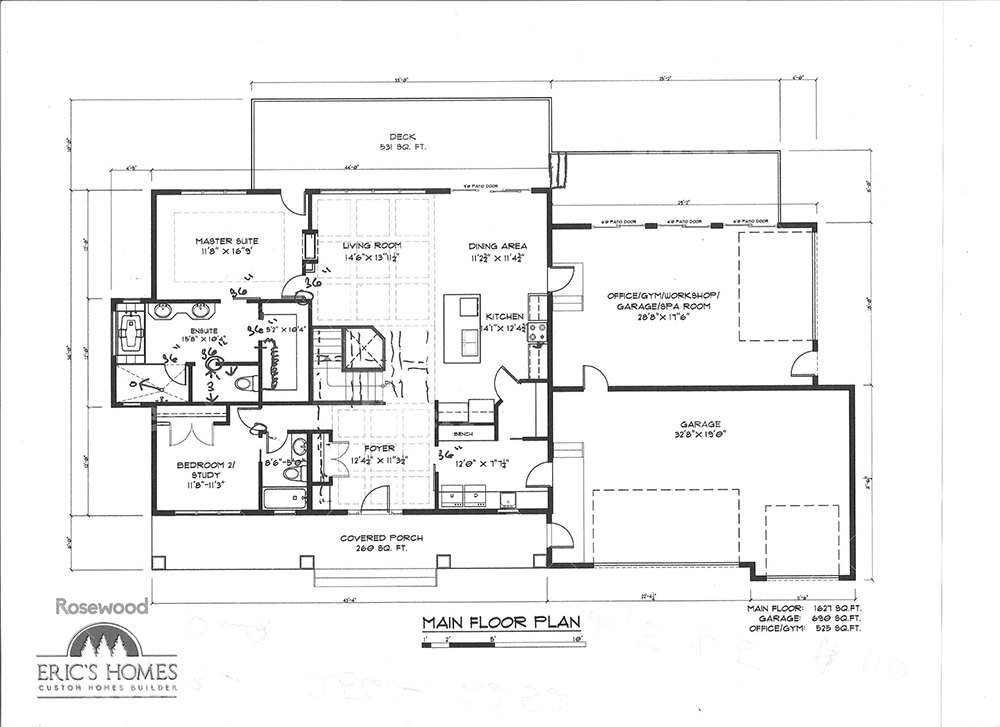 The Rosewood home has a basement option that can provide even more space for activities to families. It can include two additional bedrooms, a bathroom, a family room, and a utility or storage room. It's the perfect place for an older relative to stay close but have the privacy desired.
Families can utilize the basement design plan to include more options in their homes. For instance, the family room can be turned into a movie room. The utility room into a gym because the convertible garage on the main floor is an office. The bedrooms can be offices if more than one person works from home. A craft room or a room for any another hobby can be worked on in one of the bedrooms.

Living Life in a Beautiful Home
When you have a beautiful home with all that you need inside of it, you'll be less likely to want to spend your time elsewhere. Home is where you feel most comfortable and in times of life-threatening diseases, it's where people can stay safe and healthy. By incorporating the life you have outside into your home, you can deal with quarantines and lockdowns much easier.
The Rosewood makes it possible for you to:
Cook delicious, satisfying meals you normally get at restaurants.
Pamper yourself in a luxurious, spacious spa-style bathroom at any time.
Relax in a serene and peaceful bedroom.
Enjoy a good book, ice tea, and the cool breeze on your back deck.
Smile and wave to neighbors and chat across the street about the latest news.
Work on and complete projects in your workshop or craft room.
Complete your workout any time you want in your gym equipped with the latest fitness equipment.
Be more productive at work by working from home in a comfortable, distraction-free office.
Keep your loved ones close and safe by giving them their own space to stay healthy with one of the extra bedrooms and bathrooms.
No one wants to think about the possibility of recurrent worldwide pandemics, but it is a reality we all must face. It's one we should keep in mind as we build and renovate.
Eric's Homes is a custom home builder company that thinks about the future when designing and building houses for clients. We want you to be completely satisfied and happy for years with where you live, so we make sure to customize your build or renovation to your specific needs and desires.
Contact us today for more information about the Rosewood or to discuss renovation ideas for your existing home. We look forward to making your house more livable for you and your family.